Online UK Pub Slots
UK Pub Slots are some of the most popular games in the online casino industry. While they can be found at various online casinos, the UK Pub Slots at Ladbrokes are amongst the best. The site offers a wide array of games with amazing prizes and is herald as being one of the country's longest running bookmakers used by thousands of people every week. Their great reputation and excellent customer service team (available 24 hours a day) attracts people from many countries!
Some of the most popular UK Pub Slots include Who Wants to be a Stallionaire, Treasure Island and Gee Gees Slots.
Here are a few more extremely popular UK Pub Slots which can be found at Ladbrokes .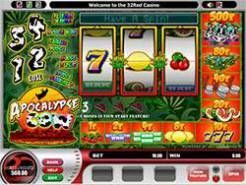 This hilarious UK pub slot machine has a 3 reel, 1 payline format and is full of thrills and laughs. With a lapper style feature board, including Feature and Nudge stacks and a cash pot, it's easy for pub slot lovers to understand. Players can enjoy a "3 in view" feature with the reels overlaying with t-bone steak symbols. When a player sees the steak in all three reels, they are whisked away to this fun bonus round. During this bonus round, players are asked to move around the lapper and obstacles by rolling a 4th reel with numbers from 1 to 12 to win spin shots, feature shots and cash shots. The game carries a jackpot of 500x and offers a wealth of winning opportunities!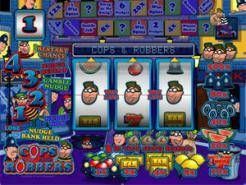 This fun UK pub slot is a great addition at LadbrokesCasino.com and offers players the chance to act like a fugitive. Players can experience the thrill of being chased by police and possibly rack up the cash along the way. This 3 reel machine also features a random feature entry, nudges, holds and more during its interactive trail board. The fun trail feature begins if a player gets 3 swag bags on the reels. In this round, the player is the fugitive and is chased by authorities over different obstacles. If the cop catches the player, the game is over. This easy game offers fast paced excitement and the opportunity to win big!
Players who crave the thrill of slots but are looking for something a little different can really enjoy these UK pub slots. They offer loads of challenge but deliver an all around fantastic way to spend your gaming time.