Parlay Entertainment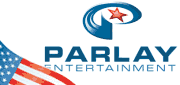 If you've played Bingo online, it's a good bet that you've played on a site that uses Parlay Entertainment online casino software. The company first made its mark on the industry through online Bingo applications, though it has other games in its portfolio as well. Today the company develops and sells a variety of casino games and poker applications to its customers, relying on their well regarded, experienced management team to deliver some of the top technology on the market today.
The Bingo sites that made Parlay Entertainment one of the leading online casino gambling software designers are still a large part of their appeal to players. Not only does the software operate in a number of the internet's top Bingo parlors, but there are also tournaments, great prizes, as many as 90 balls in a game, and a great deal of socializing going on. Like in live Bingo parlors, players in Parlay Entertainment Bingo rooms like to chat with each other, adding a fun, interactive level to the player's experience. Plus, the jackpots are incredible, with more than $9 million dollars in prizes awarded each month in one of their most popular Bingo rooms. New players can play for free for as long as they want, which gives them a chance to get comfortable with the way the software and the Bingo games work before gambling any real money.
Besides Bingo, the company has traditional casino offerings available. Sites running on their software offer games like craps, Blackjack, Poker, Roulette, and of course, slots. There are several progressive jackpots as well, making play much more exciting for visitors. An interesting aspect of Parlay Entertainment's Slots (compare them to Lincoln Casino slots for example) is that they closely resemble games that you would see in live casinos. Slot games like 7's Ablaze, Double Diamond Spin, Black and White Gold, or 3 Times the Riches all have graphics and designs that look very similar to the real thing, making you feel like you're sitting in on a stool, ready to pull the bar.
It's not just the slots that have great graphics, though. Players who visit more than one Parlay Entertainment casino will be sure to notice that even if the themes are different, the high caliber of graphics and audio technology is consistent.
The company does a good job of providing customer-focused features as well. First, Parlay Entertainment's online casino software is regularly submitted to independent audit checks to ensure fair gaming practices. There are very attractive bonus schemes, most of which instantly show up in the player's balance. One very cool feature is that the software tracks the player's activity and lets him know when they are eligible to withdraw the bonuses that they have earned. And in some of Parlay Entertainment's casinos, WinWard Casino, there are significant earnings to be had. One of the casinos using their software offers payout rates of up to 99% - an incredible incentive for players to try them out. The company also strives to provide excellent customer service by offering 24 / 7 support by phone, live chat, or email. Finally, regular auditing by Technology Systems Testing assures players that they are gambling in an environment that values fair gaming practices, and security measures keep a customer's account information private.
New Parlay Slots