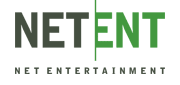 There are two main software products that Net Entertainment offers. One is a simpler software, made for small businesses who want an easy, individual computer-based Online Casino Software. This product is called casinoCafe. But if you are using a Net Entertainment online casino software when playing on the internet, you're most likely using the CasinoModule software product. This software has a robust offering that includes support on both the front end and the back end. One great feature for casino operators is that Net Entertainment online casino software is adaptable to existing systems, meaning that operators can usually add it in to coordinate with features and products they are already offering.
Net Entertainment online casino software has all of the major table card games such as blackjack, pai gow, and three card poker. Other standard casino games it provides include Craps and roulette, among others. There is also a mini-blackjack table for a unique way to play, and some of their games offer high-roller versions and perks as well.
Slot machine games are available in a wide variety, both in video and reel versions. Simple interfaces, clean graphics, and unrealistic but fun, whimsical images give most of the slots a unique look. If you play the scratch off game Scratchcards, for example, you can choose from a number of fun graphic 'tools' to scratch the game cards, like a colorful casino chip , a key, or a coin.
There is one Video Slots Game offered by some sites powered by Net Entertainment online casino software that is truly different. For players who don't like slots because they feel like they don't require any skill, try SkeetShooter. When you get a bonus game, you'll have to shoot some targets, which can take some skill to learn to do with accuracy. For every target you hit, you'll receive bonus credits.
There are two more features that make Net Entertainment's software a bit unusual. First is the fact that players can try and practice any of the games the site offers without paying anything, registering, or even downloading any software. In fact, the way the software is designed, there is nothing to download because everything runs on Flash and Java.
The second interesting feature is that the CasinoCafe version of the software lets internet café operators and users experience instant online casino activity that can be enjoyed by all the internet café users. For small business owners, this is a great way to test out online casino software or to provide an additional fun feature to their clients. The operators of either version of the software will appreciate the reporting features that provide user information such as which games were played, how often, and by whom. They can then use that information for more effective marketing, or to identify where there could be a technical problem that is discouraging players from sticking around.
The software's games and support features are offered in 21 languages, including some harder to find ones such as Hebrew, Romanian or Estonian. This lets Net Entertainment cater to customers all over the world, making it a great choice for casino operators who want to connect with as many players as possible.
Net Entertainment Casinos