Casino Share
Casino Share is a great website that has lots of slots games to download and play. You can tell from the home page that this site has plenty to offer, and it won't take long to take a look at all the different types of slots games to try.
For starters, let's take a look at some of these games.
Burning Desire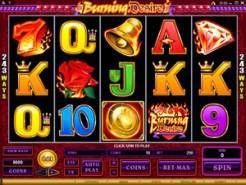 If you want a game that focuses in on hot love, this is the one for you. Apart from the general symbols such as the King and Queen, you will also find roses, diamonds, fiery sevens and the Burning Desire symbol itself.
This is a classic five reel slots game which offers you a whopping two hundred and forty three ways to win. Will you try and beat the odds to walk away with a great prize?
The Great Galaxy Grab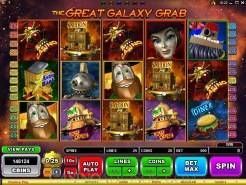 This is a superb game that is packed with features and great symbols as well. You'll see lots of buildings and places that exist in outer space, with a diner, a gas station and an Astro Bank among other things. There is even a casino there if you keep an eye out for it.
This is another five reel game with twenty five lines to wager money on. Which ones will come up trumps for you, and how much will you bet on each spin?
Double Wammy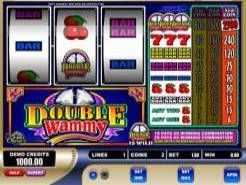 This has the appearance of a traditional three reel slots game. As such it only has one pay line but there are plenty of prizes and symbols to watch for as the reels come to a halt with each spin.
You've got cherries and various bar symbols to look for, and you can also win it big with the Double Wammy sign itself. You can bet from one to three coins on each spin with this slots machine, and obviously the biggest prizes are available if you bet all three coins.
For the top prize, a single coin bet will win 800 coins while three coins will win a massive 2,500 coins.
Try the slots at Casino Share now
The slots are always a popular game to try, and Casino Share has some good games to offer you. Why not download and play at Casino Share now to see what you can win? With great prizes and games on offer, you could have a great day seeing how lucky you really are.