Online Casino Player Wins $990,529.74 Jackpot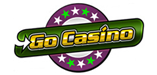 GoCasino.com, based in the Dutch Antilles, has paid out an amazing $990,529.74 to a lucky woman in California, USA. The online slot machine player identified as Catherine M placed her bet of $7.50 and hit the spin button, only to land on the winning combination for the progressive jackpot. While this jackpot has been claimed the Promotional Manager for GoCasino.com reports that there is still over a million in progressive jackpots to be won, leaving other slot players with the opportunity to strike it rich with the spin of the reels.
Surprisingly this online casino has also had several winning jackpots on the progressive games in the past, but this is definitely the biggest cash give away for the long established casino. In addition to having a winning record at paying out jackpots they also offer a multi-deposit bonus of up to $20,000, making them one of the most generous high wager casinos online. In addition the casino boasts over one hundred and fifty different games from basic 3 reel slots through to the video games and progressives. Standard casino games such as poker, craps, roulette, baccarat and blackjack can also be found at this online gambling site.
There are progressive jackpot games offered at a variety of online casinos. Some of the top sites for progressive slots include Liberty Slots Casino. You can, of course, choose between a variety of progressive slot games featuring traditional and video slot games. Since the games pay out per bet line as well as offer the chance of hitting the progressive jackpot they are a favorite with many gamblers.